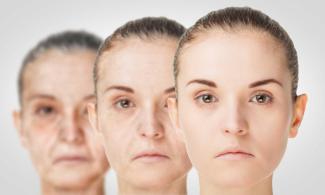 Planning for Some of the Expected Challenges of Aging
People face many challenges as they age, from physical difficulties to social and cognitive issues. These age related declines, ranging from simple forgetfulness to long term illnesses, can make it impossible to tend to financial affairs properly. Although many people have prepared well for retirement, the development of these types of challenges often makes it more difficult to manage financial affairs. Fortunately, adequate planning can protect you and your family from the negative consequences of deteriorating health.
Insurance can play a critical role in this planning for the possibilities. Let's look at some of the ways insurance can protect your finances into your senior years.
Health Care Costs – As seniors age their health care costs often represent a greater portion of their monthly budgeted money. Knowing this, seniors may want Medigap insurance which covers expenses that Medicare does not. Extended care insurance is also another option that seniors may want to examine. These can be structured in such a way that they pay for nursing and home care services that Medicare also does not cover.   Those bills can add up rather quickly. Denise from Danvers, Massachusetts commented that, "I had no idea how much my health care bills would impact my monthly budget!  Medicare did not cover all of my expenses so finding extended care alternatives was a godsend."
Transferring Your Estate – Many seniors have a great desire to have inheritance to pass on to their closest family members or perhaps a charity. Life insurance can be used to create an estate or to equalize an estate transfer among heirs and if owned by an irrevocable trust, it can pass to them estate tax free.
Managing Your Wealth – With age, annuities may play a helpful role in managing your investments and day-to-day financial responsibilities.  Annuities can be structured to pay you income for as long as you live, relieving you of the concern of your outliving your retirement money. Certain annuities even offer extended-care benefits, which allow you to address two concerns with one decision. "Our financial advisor recommended annuities to help us in our retirement.  Thank goodness for his foresight and planning abilities." John from Topsfield.
Insurance will never be able to prevent the health issues that come inexorably with age, but it can be used to mitigate the potential financial consequences of them.