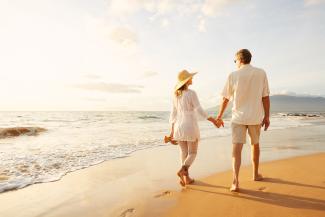 Planning for Long Term Care
Retirement planning and pre-planning are important for you to experience the retirement you envision. We also believe planning for your long-term care needs as you age is essential. According to AARP, today's retiring Americans will likely outlive their finances.
Generally, the older people get the more care they need. Since long term care is not covered by traditional health insurance policies, planning for a way to pay for these expenses is essential. Since the minimum annual cost for nursing home care is over $75,000 per year, it is recommended you consider long term care insurance as part of overall retirement planning.
Long term care planning will help you understand the options that are available to you locally and what special conditions may apply for receiving services, including:
age or other eligibility criteria,
cost of services, and
possible public or private payment options
Planning ahead decreases the emotional and financial stress on you and your family. One of the most important advantages of planning ahead is to ensure greater independence if you need care. This planning process can also provide a way to involve your family in decisions.
Taking the time to investigate options and gather information now will help save time and stress later and provides an understanding of the costs associated with long term care. These costs often exceed the amount most people can pay from income and savings. Through planning, you can save your assets and income for uses other than long-term care.
Call us at 978-777-5000 to register to attend our next long term care planning Class at the Barn.