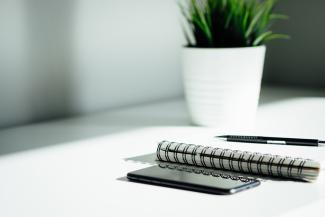 Millions of baby boomers are reaching retirement age in a time when people are living longer than ever, making it even more important to begin planning for retirement early. There are many things to consider as you begin to plan for your retirement income needs, including sources of income (pension plan, retirement accounts, savings, Social Security, etc.).
There are also considerations that may not seem financial at first glance, including your health and your family's longevity. Do you have an illness that may eventually require long-term care? Have your family members lived into their 90s?
Develop an Estate Plan
No matter what your salary or your net worth, it is important to have a basic estate plan in place to help ensure that your financial goals are achieved by your beneficiaries. An estate plan has several elements including:
Will
Power of Attorney
Health Care Proxy
Trust (possibly)
Everyone Needs a Will!
A will outlines how you want your assets distributed when you die and is the best place to name guardians for your minor children. Dying without a will not only gives you no say in who gets your assets, it can be expensive for your heirs.
Begin by making a list or inventory of your asset, including:
Investment accounts
Pension plan
Retirement savings (401(k), 403(b) or IRA)
Insurance policies
Real Estate
Choose a person (people) you want to:
Inherit your assets
Handle your financial affairs if you are unable to make decisions yourself
Make medical decisions for you if you cannot
Depending on your situation, a trust may also make sense. A trust allows you to put conditions on how and when your assets will be distributed after your death. Trusts also distribute your assets to your heirs without the cost and delay of probate court and can reduce your estate and gift taxes.
Discuss your plan with your family and beneficiaries. Clearly outlining your intentions now will help to minimize questions and potential disputes later. Call us at 978-777-5000 to begin this important planning process or answer your questions.