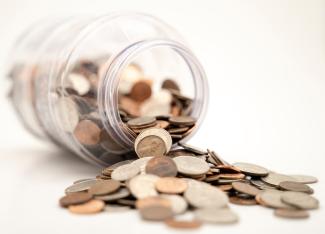 Financial Planning for Singles
According to recent census data, only 51 percent of U.S. adults are married, and 28 percent of U.S. households are now made up of singles, the highest level in our history. The U.S. is not alone in this trend. European cities such as London and Paris have similar rates, with Stockholm boasting an astonishing 60 percent single household statistic.
Having more discretionary income is certainly an advantage of being single. But the single life also has its challenges, many of them financial.
As a group, singles in particular need to do a lot more planning to maintain their standard of living, both while working and in retirement. Without the benefit of the economic resources of a partner, any setback in life, such as health issues or job loss, hits a single person harder.
Financial planning is essential for any individual and the following are especially crucial for those living alone.
Retirement Savings Must Come First. Singles need to accumulate as much supplemental savings as possible. Your Social Security benefits are based only on your own earnings. So pay yourself first, whether through employer-based plans such as a 401(k), 403(b), or IRAs (both Roth and traditional).
Build an Emergency Fund. With no additional economic resources to fall back on from a spouse or partner, singles need to ensure they have an emergency savings account. These funds should be a liquid bank and/or mutual fund account and readily accessible in an emergency.
Consider Disability and Long-term Care Insurance. Short- and long-term disability insurance may be available through your employer — find out if it's portable if you leave your job. Although long-term care insurance has become harder to find as many carriers have dropped out of the market, it still should be considered. And like all insurance, you can only purchase it when you don't need it, i.e. when you're healthy! So don't wait until something happens that makes you uninsurable.
Health Care Proxy, Durable Power of Attorney, Living Will. When you are living alone, it is even more important that you have documents detailing what is to be done should you become injured or seriously ill and are unable to communicate for yourself. Make sure copies of those documents are filed with your primary physician and the local hospital. Consider (carefully!) granting a trusted relative, friend, or professional your power of attorney to act on your behalf in financial and medical matters when you cannot.
Make a Will. Don't leave it to the state to decide who will receive your assets when you die. Many singles like the idea of leaving a charitable gift or bequest that benefits their local community or cause. A CERTIFIED FINANCIAL PLANNER™ professional and an estate planning attorney can help you do this in the most efficient way possible.
Remain active!
Source: Financial Planning Association